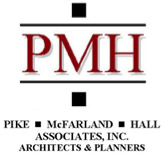 Firm Profile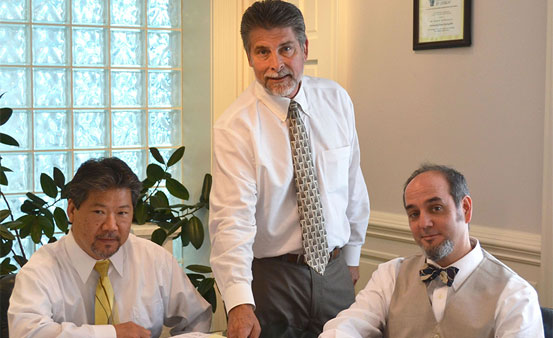 SERVICES:
Site Selection
Programming
Planning
Architecture
CONSULTING:
Civil Engineering
Structural Engineering
Plumbing Engineering
Mechanical Engineering
Electrical Engineering
Landscape Design
Interior Design
The South Carolina corporation of PIKE - McFARLAND - HALL ASSOCIATES, INC. was established in June of 1997 as PIKE - McFARLAND ASSOCIATES, INC. with the objective of providing our Clients with efficient, functional, low-maintenance and aesthetically pleasing designs within time and budgetary constraints.
The founding principals of PMH, Joseph C. Pike, AIA and Gregory T. McFarland, AIA have combined and expanded on the positive experiences acquired from a combined twenty-nine years of association with architectural firms prior to the establishment of PMH. The addition of David S. V. Hall, AIA in January of 1998, solidified PMH's abilities in management and production of services and increased the combined experiences of the principals to forty-nine years. We offer these expanded positive experiences to our Clients.
PMH has a "CLIENT FIRST" philosophy in its delivery of services and we believe that for our Client's ultimate satisfaction in his Project's function, aesthetics and maintenance, his input and participation from design through construction is paramount. We encourage our Client's participation through attendance at periodic design review meetings, from the schematic design phase up to and including the final working drawings, as well as by attendance at the site meetings during construction.
We at PMH also encourage the "TEAM" approach to design and construction with team members consisting of Client, Architect, Consulting Engineers and Contractor which results in successfully meeting our Client's building needs. We have been referred to as "Owner's Architects" by Owners which is testament to our ability to insure our Owner/Client receives the product he so desires. In addition, we have been referred to as "Contractor's Architects" by Contractors which is testament to our sensitivity to Contractor needs regarding comprehensive contract documents and expeditious resolutions to questions arising during construction.
As the specific engineering and expertise needs develop and are determined on a project, PMH utilizes consulting structural, plumbing, mechanical, electrical and civil engineers, landscape architects and interior designers. Selection of consultants is based on familiarity with the project type, project location and construction techniques utilized on that specific project.
We at PMH, with our experience and that of our consulting engineers feel we can solve your building needs with an efficient, functional, low-maintenance and aesthetically pleasing solution.